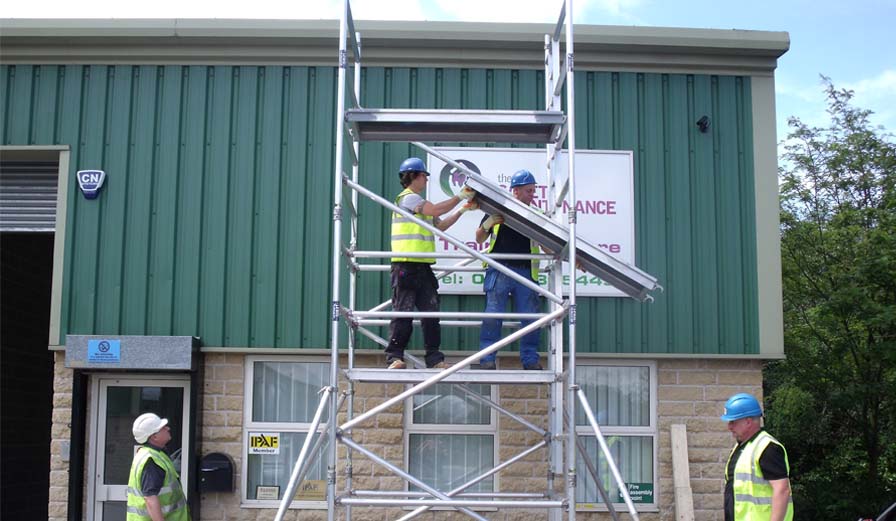 Founded in 1974, the Prefabricated Access Suppliers' and Manufacturers' Association (PASMA), is the recognised focus and authority for mobile access towers. PASMA advances safety, standards and best practice across a wide range of sectors and represents the interests of its members in the UK, South Africa, South East Asia and the Middle East.
Providing and governing the industry standard training scheme for mobile access towers and delivering proficiency and competence as required by the Work at Height Regulations.
For many, the PASMA certificate and ID card are the only acceptable proof of competence.
Most, if not all, the training and technical advances in towers and tower use have involved PASMA and its various specialist committees. These are made up of experts who know and understand towers and speak the language.
Helping to set the standard.
The association is an important contributor to the development and enhancement of standards governing the construction, use, inspection and maintenance of mobile access towers – not just nationally but internationally.
It works closely with the Health and Safety Executive (HSE), and other organisations, including Access & Scaffold Industry Association (ASIA), Hire Association Europe (HAE) and is a member of the Access Industry Forum (AIF).
Playing a major part in promoting mobile access towers for temporary work at height – not just in construction and building maintenance, but in facilities management, the local government sector and retail.
As a registered PASMA training centre, The Safety Maintenance Company can train you in the relative PASMA category for different types of working at height with prefabricated access equipment.
​There are various categories including:
​PASMA Towers for users – Mobile Towers above 2.5m
​PASMA Towers for Stairs – Mobile Towers built on stairs
​PASMA Low Level Access – Access equipment below 2.5m (ic Towers)
PASMA Work at Height Essentials – Insight to all work at height equipment​
PASMA Towers for Managers – For Managers and Supervisors overseeing operatives using PASMA approved equipment.
There are other categories available however these are the most popular.
For further information or queries please do not hesitate to contact us