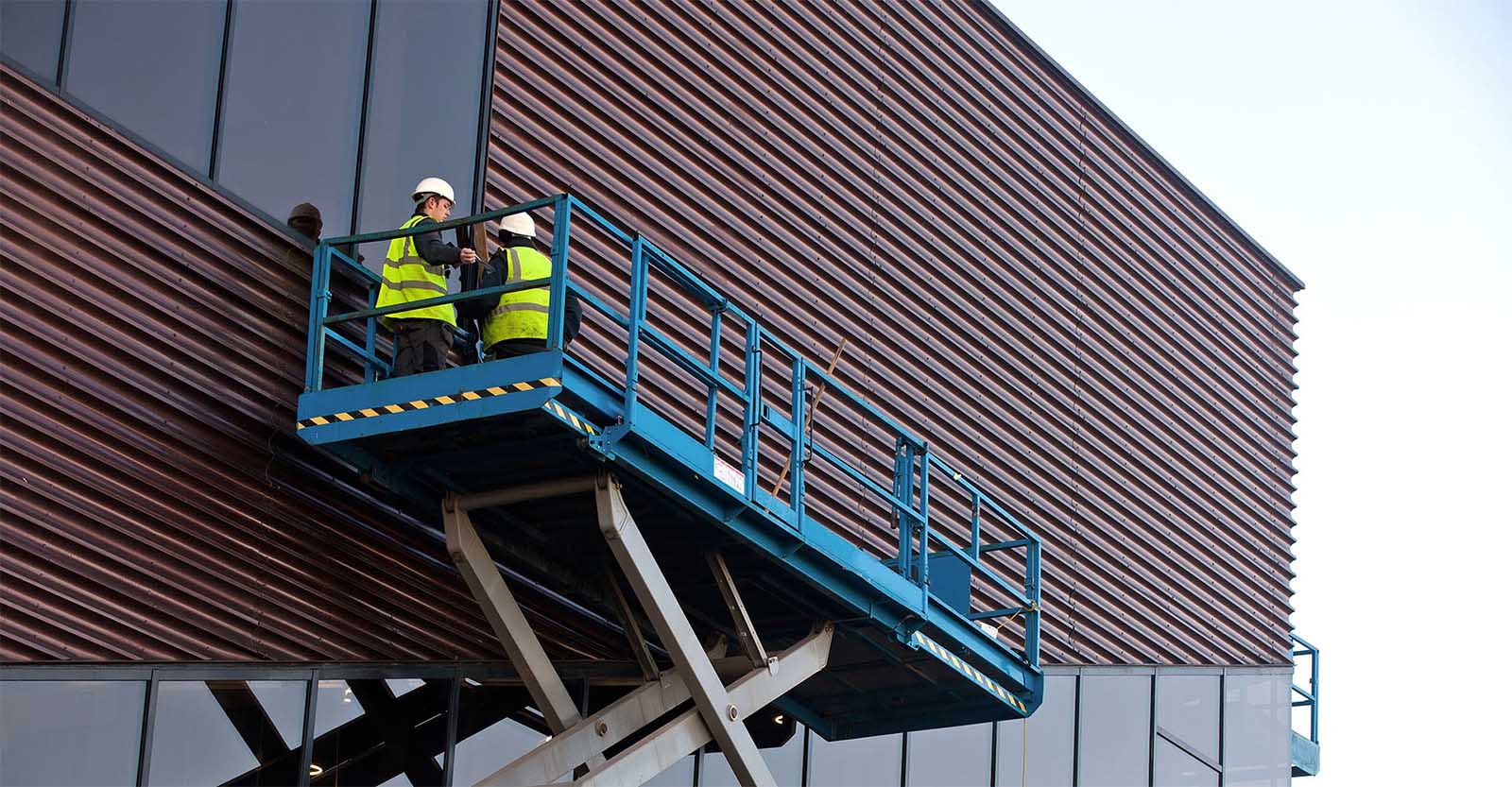 Mobile Elevating Work Platforms (MEWPs) provide a fantastic solution for businesses when they need to access hard to reach areas high up. Whether you're self employed or run your own construction business, for example, there are many benefits to investing in a MEWP for your business and its long-term future.
Find out more about the benefits that owning a MEWP could bring to your business here.
Add Flexibility And Functionality to your Business
Expand your business' horizons by investing in a MEWP for projects. Not only will you be able to take on more jobs that require working at a height, you may also get the added benefit of completing those jobs in a more timely fashion.
How much time a MEWP can save you can easily be seen when looking at the main alternative for working at heights; scaffolding. Depending on the job at hand, building and taking down scaffolding can take you hours, if not days.
When using a MEWP you can get much faster access to the working area, saving your employees time which could be spent on more productive areas. On top of that, with the different MEWPs available you'll be able to negotiate working at height a lot better, with different platforms being ideal for different obstacles.
Improve the safety of your business
Working at a height is one of the biggest causes of accidents and fatalities on construction sites, and it usually comes down to a team not having the right equipment to carry out the job, or improper use of the equipment made available to them.
MEWPs are designed with safety in mind. They allow you to lift workers and equipment to a height in a quick and safe manner. These machines have to go through thorough checks to ensure they comply with health and safety regulations before they are sold to professionals, so you can rest assured that you'll be investing in a machine that can improve the safety of your business and workers.
Thorough training is also required before a business can make use of MEWPs, so whether it's yourself that'll be making use of a MEWP or your team of employees, you'll know that the platform is being used with the relevant knowledge needed to operate the machine safely.
TSMC offer a range of MEWP training courses. Find out more here.
Enjoy the cost effective benefits of MEWPs
Introducing MEWPs into your business will work towards saving plenty of time when completing certain jobs.
They are quick and simple to operate, all whilst being safe at the same time. They also require fewer staff to operate them, compared to the likes of traditional lifting methods. What's more, their flexibility makes it incredibly easy to move them part-way through a job or whenever necessary.
Overall, MEWPs will help to improve the speed and efficiency in which a job is carried out, which will save plenty of hours and therefore, money for your business.
Whether you're looking to expand your range of business services, improve workplace safety or even cut down the costs of your business operations, there's one way in which you can achieve all of this – by investing in a MEWP.