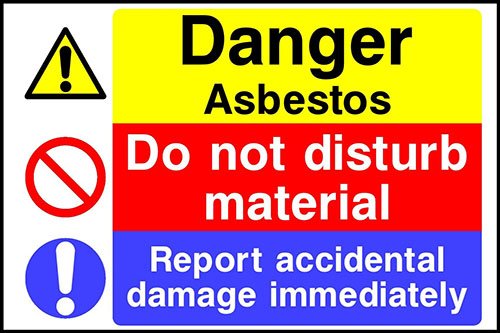 Asbestos Awareness – What do you Know?
The Health & Safety Executive (HSE) States:
Every employer must make sure that anyone who is liable to disturb asbestos during their normal work, or who supervises those employees, gets the correct level of information, instruction and training so that they can work safely and competently without risk to themselves or others.
With the above in mind I suppose the next question is …… Where is Asbestos usually present and am I likely to be disturbing it?
In short Asbestos can be anywhere, it has such a wide variety of uses and applications.
Asbestos Containing Materials (ACM's) can be found in all buildings constructed prior to 1999 and in many forms, some examples are:
Roof Sheets
Guttering & Drainpipes
Partition Walls
Ceiling Tiles & Insulations
Pipe Lagging
Caulking Materials
Gaskets
Spray Coatings
Floor Tiles
+ Many more locations
Ok so i may come across Asbestos but why is it dangerous?
​Asbestos is made of tiny fibres which can enter the body via skin, ingestion or inhalation (the most common type) and can cause anything from Asbestosis, Mesothelioma, Asbestos related lung cancer or many other Asbestos related diseases.
Asbestos is only dangerous when asbestos fibres are released from the material or product and become airborne or contaminate food, water etc.
More people die from Asbestos related diseases per year than are killed on the roads.
Taking the above into consideration, most people would benefit with the UKATA Accredited Asbestos Awareness course.
The course is aimed at making the delegates aware of the dangers associated with exposure to airborne asbestos fibres through unknowingly coming into contact with asbestos materials.
If you require any further information on the above please do not hesitate to contact us by phone or email.