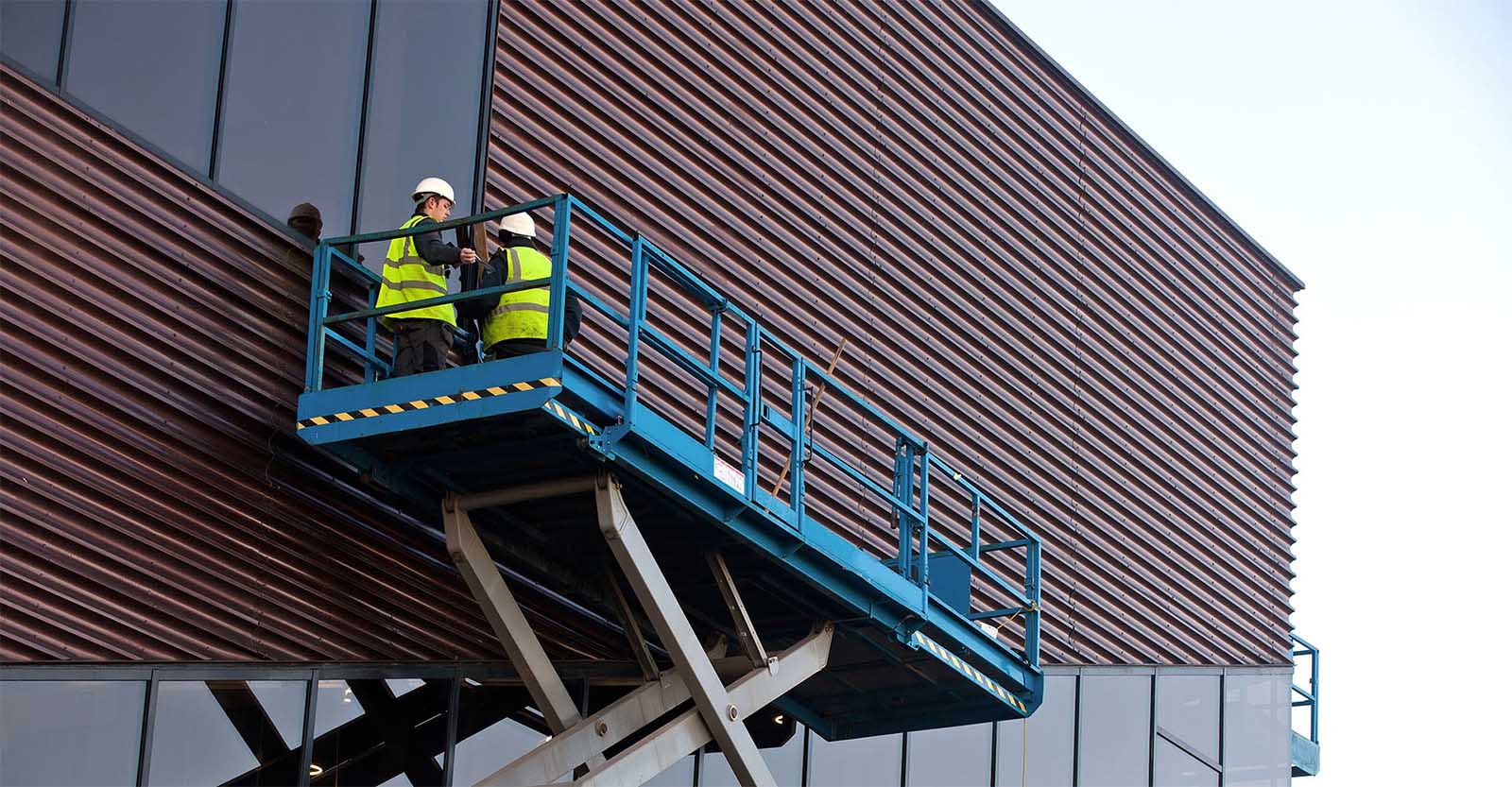 If you've ever been on a worksite, you're probably very familiar with the health and safety (H&S) risks in construction. Despite there being more awareness than ever before, there are still too many construction-related injuries throughout the United Kingdom every year. These sites present unthinkable numbers of hazards and dangers. Across the industries, construction sites will typically have the highest injury rates.
At the Safety Maintenance Company, we take H&S training seriously. Let's discuss 8 common H&S risks in construction. We'll talk you through the risks, their potential danger to you, and why the specialist training courses that we offer will help you and your team to remove those risks from your next construction job.
Working at Height
Working at height is, sadly, responsible for 49% of work-related deaths in construction every year. Many accidents and injuries in the workplace are a result of workers needing to carry out their duties above ground level.
More often than not, the best way to remove the risks associated with working at height is to avoid working at height altogether. Although it may not be the easiest way to perform those duties, the majority of construction tasks can be carried out at ground level and later transferred to be put in place above ground.
On our Working at Height H&S courses – such as the PASMA Work at Height Essentials Training Course – you and your team will learn all about how to mitigate these risks.
Slips, Trips and Falls
Construction sites can be arranged almost anywhere. They're set-up over many different surfaces, in different conditions, and with ever-changing layouts. The risks associated with slips, trips, and falls are very real.
Despite a lack of height and a potentially low impact, even the most harmless slip can have grave consequences. Slips, trips, and falls are the most common cause of injury in the workplace. Broken bones and dislocated joints are not uncommon.
It's important that your team do everything they can to reduce the likelihood of these falls occurring. Frustratingly, many of the resulting injuries are avoidable in the first place.
Moving Objects
As well as the staff, tools and materials, there can be several different vehicles on a construction site at any one time. They're typically busy places. Huge teams can be working on completely different tasks within the same space. There are many different moving objects that can strike, crush and come into contact with workers.
Different surfaces and structures are manipulated, welded together, and sometimes even removed completely. With so many different pieces and parts moving in all sorts of directions, staff need to be aware of the risks that moving objects can cause.
Noise
This one might catch you by surprise. Noise – and noise-related injuries – are a constant problem on construction sites. Every year there are more than 1,000 new work-related deafness claims in the United Kingdom.
Construction work tends to involve loud, heavy-duty machinery. Workers are more exposed to the sound than anyone else and need to wear suitable personal protective equipment (PPE). If they don't, hazardous noise levels can cause permanent damage. They can also prevent staff from hearing warning calls and alarms.
Manual Handling
Before any material or physical part is lifted and moved on a construction site, staff must be fully trained in how to do so safely. Unfortunately, there are countless ways that handling objects can go wrong, leaving staff exposed to serious risks.
Even small daily tasks like pushing, holding and carrying can cause long-term damage when repeated over an extended period of time with the wrong technique.
Our manual handling courses are valid for 3 years and preliminary courses can be completed in just half a day. We also offer bespoke manual handling courses to specifically suit your requirements.
Asbestos
Despite being a dated construction material, asbestos is still a significant threat on construction projects. If you're exposed to asbestos, your chances of suffering from lung disease are significantly increased.
It's believed there are more than half a million buildings in the United Kingdom that contain asbestos. Staff need to be fully trained on how to spot asbestos and mitigate the risks that it causes on construction sites. We run several different UKATA asbestos training courses that make sure your workers know what they're dealing with.
Electricity
The risk of exposure to electricity on construction sites is one of the least understood risks in health and safety. Perhaps this is why the number of injuries related to electricity is slowly getting worse. Concerningly, many injuries – sometimes life-changing – affect workers that aren't electrically trained in the first place.
Electricity is present on almost every single construction site, directly and indirectly. Make sure that your staff are trained with the range of C&G Electrical Training courses that we offer. Any practising electrician must comply with the regulations that make your work safe, and reduce the risk of electrically-related accidents.
Hand and Vibration Syndrome
If the risk of noise surprised you, then we'll bet you haven't heard of this one. Hand and Vibration Syndrome (HAVS) occurs when a worker uses powerful handheld vibratory tools frequently, and over a prolonged period. Again, this is an avoidable risk and with the correct training, should not be an issue.
That being said, the effects of HAVS (that begin with numbness and tingling) are permanent. Damaged dexterity can make even the simplest tasks almost impossible. It's a painful, debilitating disease.
Don't let your team be exposed to these risks – no matter what construction site they're on.
Contact our team to find out anything you need to know about the training courses we offer. Our courses are flexible and adaptable to the needs of your team, and provide your staff with the knowledge they need to stay safe on site.